If you've been in an incident that caused a personal injury, chances are you will be in need of some form of medical treatment and begin looking for a lawyer to help with recovering medical expenses in a personal injury lawsuit.
Sometimes, despite the fact that you have OHIP coverage and private health insurance,  you may still have to pay out of your own pocket for medical and rehabilitation services. This can depend on the severity of your injuries and whether you require assistance to help you overcome your injuries.
At Fosters Law, we strongly believe that you as the victim should not be responsible for all your medical expenses. We can offer you the legal support and guidance you will need throughout the process of recovering past and future medical expenses in a personal injury lawsuit.
What Damages Can You Claim?
The personal injury damages that you can claim in a personal injury lawsuit differ depending on the case. In other words, the specific facts and circumstances of your claim will determine the personal injury damages that you can claim.
Here are the types of damages that you can typically claim in personal injury cases.
Economic Damages
Economic damages are the economic losses you have sustained because of an accident and the future economic losses you will continue to have because of your accident.
Say the personal injury sustained had a negative impact on your economic position and wellbeing. Naturally, you will want compensation to return you to the financial position you were in before the incident in question occurred.
The following is a list of economic damages that you can claim in a personal injury lawsuit:
Medical Expenses not Covered by OHIP
You can claim damages for the medical bills and expenses incurred as a result of the medical treatment required for your injuries. While OHIP covers many services, when you have been seriously injured you will likely require services above what OHIP will pay for:
Physiotherapy, massage, chiropractic care
If you need assistance at home to care for yourself, you may require attendant care.
You may need housekeeping assistance.
You may require intensive rehabilitation to help you overcome your injuries from a social worker, speech-language pathologist, rehabilitation therapist, or psychologist.
Prescription medications
Assistive devices such as canes, walkers, ramps and stairlifts.
You may need modifications to your home to make it safe and accessible to you.
Future Medical Expenses
When claiming damages for the personal injuries that you sustained, you don't just claim for the medical expenses incurred up to the date you resolve your claim. You can also claim for any future medical expenses that you will incur for future medical care and treatment of your injury.
Here you must keep in mind that once you have claimed and been awarded compensation for these damages, you waive your right to claim compensation for these same damages in the future again.
For this reason, it's crucial that you and your personal injury attorney calculate your future claims with care.
Lost Income and Reduced Earning Capacity
Your injuries might require you to take off some time from work so that you can recover and heal. In this case, you can claim monetary compensation for any income you lost during the time you had to take off work.
The same goes for injuries that prevent you from continuing your current employment. They may force you to settle for a job that pays less. Here, your attorney can help you calculate the monetary impact that your personal injury has on your ability to earn an income in the future.
Non-economic damages
In addition to economic losses, when injured in an accident you can also recover damages for the physical and mental suffering that you endure because of the accident. These are known as general damages. On this ground, you can seek to recover compensation for:
Emotional pain and suffering as a result of the injuries you sustained.
The loss of the amenities of life where an injury has impaired your ability to fully partake in life and get joy out of it.
Physical impairment or disfigurement that has damaged your quality of life and that cannot be undone through monetary compensation.
Mental anguish as the injury or the trauma of the incident takes a toll on your mental wellbeing.
Punitive Damages
The damages typically awarded in a personal injury case are called compensatory damages. They are damages intended to compensate you for the economic and non-economic losses you sustained in the accident. In other words, the compensation awarded is to ensure that you can return back to the position you were in before the accident occurred. It is not to punish the guilty party.
Punitive damages, on the other hand, are damages awarded with specific punitive intent.
Punitive damages are rare in Ontario and only awarded in circumstances where a party to the litigation has acted in a way that is malicious, oppressive, arbitrary and high-handed that offends the court's sense of decency.
What Compensation Is Available?
The form of compensation granted in a personal injury lawsuit will usually be monetary compensation. Monetary compensation is granted to cover your economic losses such as past and future income loss and past and future medical expenses. You can also receive monetary compensation for your non-economic damages such as your pain and suffering and loss of enjoyment of your life because of your injuries.
This compensation will not only cover most of your medical expenses up until the point at which the compensation was granted. It will also cover the future medical expenses that you may incur in the future.
When you're able to recover compensation for your personal injury, it will relieve you of the burden of covering such hefty medical costs yourself.
Our lawyers are experienced, personal injury attorneys. Fosters Law aims to ensure that you are fully compensated for the medical expenses you incurred as well as any future medical expenses you may face because of your accident.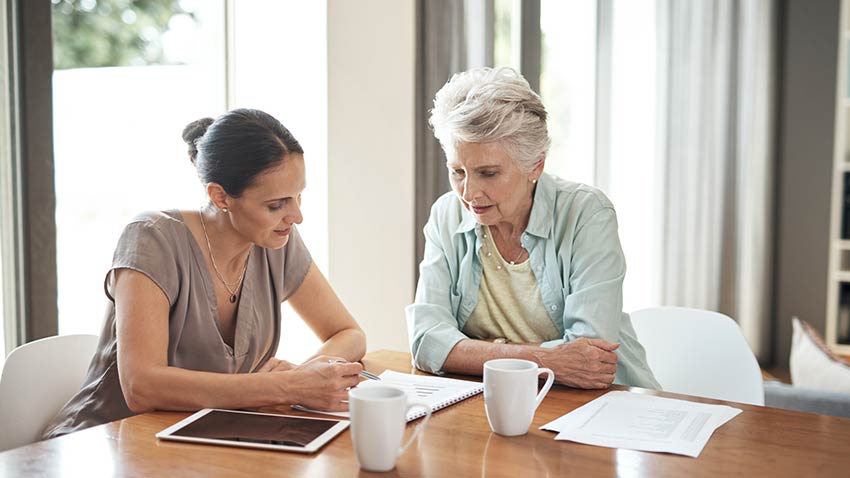 How To Seek Compensation For Medical Costs
There are two routes you can take when recovering medical expenses: settlement or trial.
Settlement
The first method when recovering medical costs is to negotiate and settle.
This is when you and your lawyer negotiate with an opposing party with the aim of reaching a settlement agreement. It is generally the easiest and cheapest way of claiming compensation for the personal injuries you have sustained. For this reason, settlement is the most commonly used means to this end.
Let us help you achieve the best settlement possible of your claim. We help you to calculate everything very carefully. We work with experts to ensure we advance a claim for what you have spent and may need to spend for future medical treatments. Basically, you want to gain maximum compensation for all your expenses caused by the injury you sustained. This is because once you settle, you will not have the opportunity to institute another claim for more compensation for the same injuries again.
Legal assistance will be essential not only during the negotiation proceedings but also during the process of calculating your claim. Our expert personal injury lawyers here at Fosters Law will help you navigate these issues with ease and transparency.
Trial
This is the alternative route for recovering medical expenses in a personal injury lawsuit. Going to trial should only occur in the event that you and your opposing party either refuse to enter settlement or negotiations or fail to reach a settlement agreeable to both parties in the process of doing so.
While we work hard to avoid the risks and uncertainties of going to trial, we are always ready to take your case to trial when necessary.
Our attorneys are experts in dealing with personal injury claims in court. We will provide you with the necessary legal guidance and expertise you need and deserve.
How Can Our Attorneys Assist You?
Taking a claim to court, or even just for settlement, with the purpose of recovering medical expenses can be intricate and complex.
In both scenarios, we recommend hiring legal assistance to guide you through this process. Having an experienced law firm at your side will help you achieve the best possible outcome.
Being a personal injury law firm, our expert personal injury lawyers will be able to assist you with the following:
Obtaining your full medical history and all your medical records from your medical providers. We'll also calculate all the medical expenses you incurred as a result of your accident.
We gather and organize all of the necessary evidence from witnesses and experts to maximize every aspect of your personal injury claim with the goal of you receiving fair compensation for your injuries and losses.
We handle all the negotiations. We negotiate with the insurers of any at-fault parties. We negotiate with your own automobile insurance company to ensure you receive the full amount of accident benefits you are entitled to receive. If you were injured in an accident not involving an automobile, such as a slip and fall or an assault, we will also negotiate with your health insurance company (in Ontario OHIP). In such claims, OHIP is entitled to recover (known as subrogation) some of the medical costs they incurred to treat your injuries from the parties that caused the accident.
In the event that the parties wish to settle your personal injury claim outside of the court. Our goal is to reach a settlement agreement that is agreeable to all parties and that ensures you receive a fair settlement.
If we can't settle your personal injury claim, we have the expertise you need to prepare your case for trial and take it to verdict.
Conclusion
Going through the process of recovering medical expenses in a personal injury lawsuit is never an easy endeavour. It is even more difficult when attempting to brave these turbulent waters by yourself.
With the assistance of the attorneys at Fosters Law and our expertise in personal injury claims, this process will be much easier! Not only this, but you will definitely stand a much higher chance of finding success in both settlements and trials.
Get in touch for a free consultation today.