A wrongful death claim allows you to seek compensation for the loss of a loved one. You can bring such a claim against a person, company, or any type of business or organization.
While it can't bring your loved one back, it can help to ease the burden left by the loss of their income and the pain and suffering you've endured. The guide below will explain how to pursue a wrongful death claim in Ontario.
What Is A Wrongful Death Claim?
A wrongful death claim is a civil lawsuit that pursues compensation for the loss of your loved one. This doesn't necessarily have to follow on from or run concurrently with any criminal charges against the defendant.
As the surviving spouse or family member, you have the right to recover damages as compensation for your loss, and to lighten the financial burden you now face.
Why You Need A Personal Injury Lawyer To Help You File A Claim
Because such cases often entail considerable damages, it's best to retain the services of a competent lawyer.
Personal injury lawyers help you navigate the legal system, avoid unfair settlements, and get the highest payout possible.
They have the legal expertise to calculate a fair compensation amount and offer the evidence needed for those damages recoverable.
A wrongful death lawsuit is already an emotionally traumatic experience. Having a good lawyer at your side makes all the difference.
Burden Of Proof In A Wrongful Death Claim
Unfortunately, much like in the case of a personal injury claim, the burden of proof in proving wrongful death is on the claimant.
In negligence or malpractice cases, you'd have to prove the defendant owed the deceased a certain level of care and failing to do so, caused their death.
In a wrongful death claim, you have to show that the defendant was responsible for actions leading to the death of your loved one.
In some cases, insurance companies and professional bodies are determined to not have to pay out. They know all the legal ins and outs and loopholes and will use these, if necessary, to settle quickly and quietly.
This is where a wrongful death lawyer's services are vital to your success. They will fight to get your financial losses and emotional pain addressed objectively and fairly.
Types Of Wrongful Death
There are various categories of wrongful death under Canadian Law. The most common are:
Traffic-related accidents involving pedestrians
Motor vehicle accidents caused by distracted driving
T-bone situation car accidents
Motorcycle accidents
Head-on collisions involving motor vehicles
Medical negligence or other professional negligence
The negligence of a medical or another professional can also cause wrongful death. In such a case, you may bring a claim against the individual(s) involved or their professional institutions.
Who Can Be Held Liable For Wrongful Death?
Any person such as the driver of the other vehicle or a medical professional (in a medical malpractice case) may be held liable for wrongful death.
If an organization is held liable for the negligent actions that led to a wrongful death, it is because, as an institutional body (for example a hospital or professional association), they are responsible for your loved one's death.
In the case of holding an individual liable, his or her actions (or inaction) must be deemed solely responsible for the untimely death of the deceased person in question.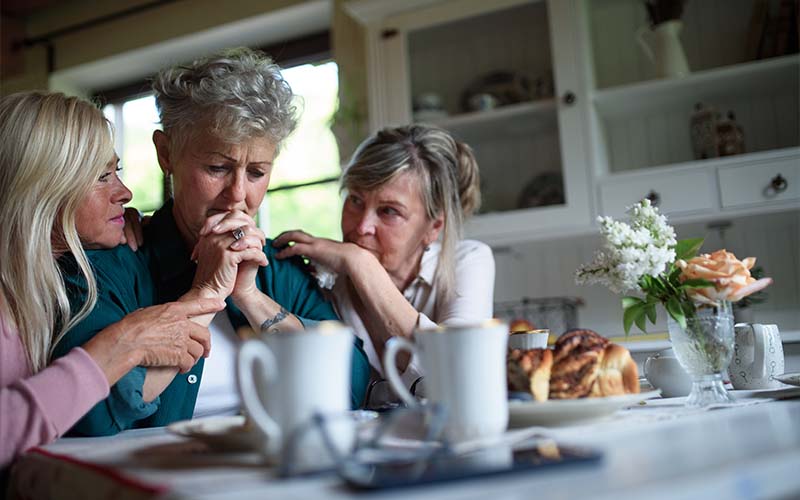 Elements Of Wrongful Death Claims In Ontario
Before you can file a wrongful death claim after the death of a loved one, one of your first responsibilities is to appoint a representative of the estate.
But your next and perhaps most important step is to find the right lawyer. Wrongful death lawyers are equipped to help you navigate the following elements of wrongful death claims.
Types Of Damages For Wrongful Death
Family members of the deceased person may claim the following types of expenses related to wrongful death:
Expenses incurred for the deceased person's benefit.
Travel expenses incurred to and from the hospital to visit the deceased before their death (if applicable).
Funeral and burial expenses, and all related expenses.
Loss of income if the claimant was dependent on the deceased for financial support.
Lost income if the claimant was providing medical care for the accident-related injuries, before the death, and is now unemployed as a result.
Loss of guidance, care, and companionship that the deceased would have provided to the claimant/s had they not died.
The Family Law Act, RSO 1990, c F.3 governs wrongful death claims in Ontario.
This family law act outlines procedural laws about a dependent's claim of wrongful death, who may bring such a claim, and the types of damages you can recover.
Who Can Bring a Wrongful Death Action?
The deceased's close family members, such as:
The deceased's spouse
The deceased's dependents such as their children and grandchildren
Parents and grandparents of the deceased person
The deceased's siblings
Any other relative or common-law partner who can prove dependence on the deceased should also apply to be recognized as entitled to damages.
Statutory Accident Benefits In Car Accident Cases
In the event of a wrongful death caused by a motor vehicle accident, claimants are entitled to the following statutory accident benefits.
These benefits apply regardless of whether or not a wrongful death case is made.
In a fatal car accident, the insurer of the at-fault driver will be liable for paying out benefits. This does not necessarily mean that your loved one dies at the hands of someone else's negligence.
Ontario law has a no-fault policy. This means that even if the deceased family member was the guilty party in the car accident, the family is entitled to statutory accident benefits.
Death Benefit
This benefit gets paid out to the spouse, and any dependents, that the deceased had at the time of the car accident. Ex-spouses to whom the deceased was financially obligated, such as in alimony or childcare monies, also qualify.
However, there are differences in the amounts you can receive in a wrongful death claim. A spouse is entitled to $25000, and any of the aforementioned types of dependents will receive $10000.
A further $25000 will be split equally between the dependents, should the deceased have been unmarried at the time of the accident,
Funeral Benefit
A funeral cost benefit is also available. It pays out up to $6000 to cover the costs incurred for funeral expenses and burial services after the person's death.
Pain And Suffering Damages
You may claim damages for pain and suffering but note that there is a cap on the amount under Canadian law.
The Supreme Court of Canada ruled that general pain and suffering damages be capped at approximately $350,000.00 (although some wish to challenge this law).
This cap on damages prevents abuse of the legal system in the emotional aftermath of an untimely death of a loved one. As a result, the maximum is rarely awarded except for extreme cases.
This is one of the main reasons why it's essential to consult a wrongful death lawyer at the earliest convenience after your loved one's passing.
A wrongful death lawyer will be able to advise you about what damages you are entitled to and how to gather evidence to support your compensation claims.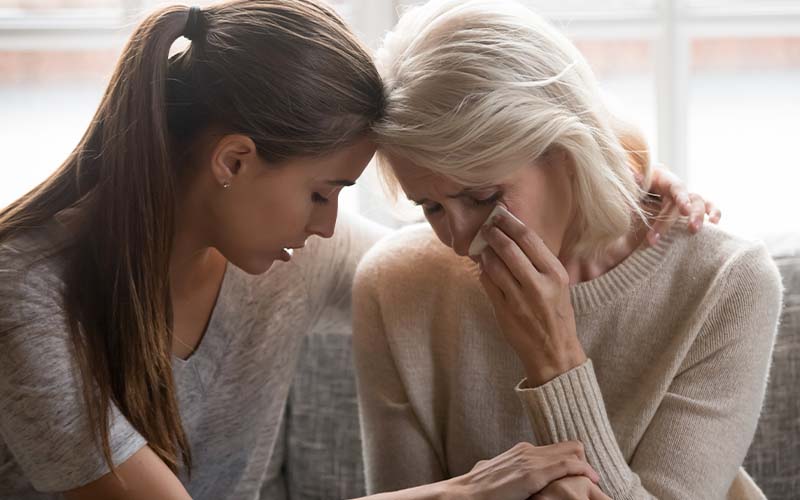 Limitation Period For Wrongful Death Claims
Wrongful death cases are civil actions, but they are still subject to certain rules and regulations. One of these is the time limit in which you must bring your wrongful death lawsuit.
The limitation period for bringing a wrongful death case in Ontario is 2 years.
However, you need to be aware that statutory benefits generally have a much shorter claim period. Claimants of statutory benefits should contact the insurer within seven days if possible.
Keep all documentation related to expenses incurred, in the event of a wrongful death suit. You'll need to provide your lawyer with these to present in court.
Wrongful Death Lawsuits & Minors
Minors have legal rights to wrongful death damages, too. But if a claimant is a minor at the time of the death, the minor may postpone their wrongful death claim until such time that they reach maturity or have retained a litigation guardian.
This litigation guardian may be a parent or one of the other family members. The limitation period will not apply until these conditions are met.
This does not negate the need for a wrongful death lawyer. A litigation guardian is merely a legal stand-in for a minor in wrongful death cases, not a substitute for legal counsel such as personal injury lawyers.
Final Thoughts
Losing a family member at the hands of another, or in an accident, is always difficult. And the new financial burdens you'll face only compound the mental anguish.
But you don't have to suffer unnecessarily. Contact us today to set up a free consultation with a qualified, compassionate, and experienced wrongful death lawyer.
Your lawyer will help you every step of the way in bringing a wrongful death lawsuit to court. We'll see to it that you receive fair and just compensation for your loss.