Accidents that result in injuries can be a traumatic and life-changing event in one's life. While numerous people suffer personal injuries in Ontario every year, many of those injured people do not seek legal advice as they are overwhelmed by the process of contacting an injury lawyer and bringing an injury claim.
As a result, deserving claims are often not pursued, and unrepresented accident victims sometimes settle for less than they deserve. So, it's important that you understand your legal rights. No matter how you were injured, you need to know when, how, and what you can claim for should you suffer an injury caused by someone else's negligence.
That's why it's essential to consult a personal injury lawyer. A good lawyer has the expertise to gather evidence and lodge your claim to ensure you get fair compensation. Plus, they are available to answer any questions and explain the legal process to bring a claim.
But, a good starting point is to do the necessary research. Below, we take a look at some need-to-know aspects of personal injury claims so that you can understand your rights.
What Is A Personal Injury Lawsuit?
Personal injury cases are legal disputes that arise when one person suffers harm from an accident or injury, and a legal claim is brought against someone else who might be legally responsible for that harm.
Usually, when one has sustained injuries or suffered damages as a result of someone else's negligence, they will submit a claim for compensation against the at-fault party. They may also submit a claim for various benefits from their own insurance.
In this civil complaint (called a "statement of claim"), the injured individual is called the "plaintiff." Any party who is sued is called the "defendant." The plaintiff will allege that the defendant acted carelessly or irresponsibly in connection with an accident or injury that caused their harm. The defendant will file a defence to the claim (called a "statement of defence"), denying liability for the accident and challenging the damages being sought.
The plaintiff's lawyer will gather and present evidence to show that the defendant was liable for the harm caused to the plaintiff. They will also gather evidence, such as medical records and reports to support their need for fair compensation. The defendant will collect information to suggest they are not responsible for the harm caused to the plaintiff. They will also gather evidence, such as surveillance and medical reports, to suggest that the plaintiff exaggerates their injuries and complaints.
Most cases settle, but a trial will be held before a judge or a jury of 6 people if settlement is not possible. The personal injury lawyer will submit evidence to the jury to convince them you deserve to be compensated. The defence lawyer will submit evidence to suggest to the jury that the plaintiff is exaggerating their complaints. The judge or jury will then decide the case.
This is the basic process of filing a personal injury lawsuit.
Insurance Companies will Investigate your Personal Injury Claim
It is important to understand that after you have been injured in an accident, it is common for the insurance companies for any potential defendants you might sue to have an insurance adjuster investigate the claim. The investigation will usually focus on whether the insured is at fault for the incident and how much your damages might be worth.
If you have not yet hired a lawyer and an insurance adjuster tries to settle with you, you should not agree to anything until you consult with an experienced injury attorney. It is not always clear who is at fault for an accident, and determining the value of a personal injury claim is complicated.
For example, in some instances, insurance companies will seek to apply the fine print and loopholes to refuse your claim entirely or offer to pay out a potentially unfair settlement. This will not occur when a personal injury lawyer represents parties.
Also, just because an injured person believes or is told they are at fault for the accident does not mean they are at fault. It is important to understand that the determination of who might be responsible for the injury is often very complex, and even if the plaintiff is partially at fault, they can still recover a portion of their damages.
It is always good to consult with a lawyer before settling a personal injury claim.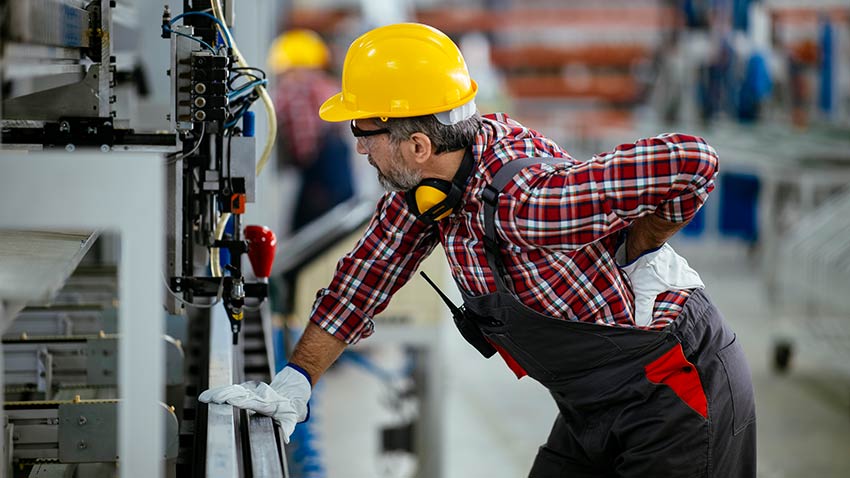 Your Right To File A Personal Injury Claim
Many Ontarians suffer personal injuries every day. But, many don't know that they could have a claim for damages resulting from that personal injury. That's why it is important to reach out to a personal injury lawyer for a free consultation. They can assess your situation and advise you on your right to lodge a claim.
This is extremely important because a personal injury can lead to lost wages, ongoing pain and suffering, loss of function, depression, anxiety and other problems.
If unsure if you have a valid injury claim, be sure to contact an injury lawyer. They will help you to determine if you have the right to bring a claim and the processes to follow.
Several causes of harm give rise to the right to lodge a claim. These include the following:
An automobile collision or motorcycle accident
Professional and medical malpractice
Defective products
Dangerous premises
Dog bite(s)
If you have suffered injuries as a result of any of the above, consult a personal injury lawyer to discuss your rights and assist with the claim process.
What Can You Seek Compensation For?
Once you have established that you have the right to file a personal injury claim, you then have to determine what compensation you qualify for. There are several kinds of compensation when it comes to personal injury lawsuits.
The purpose of the compensation is to assist the injured party with getting back to their pre-injury health and financial position.
So, whether you have suffered harm or injury from medical malpractice, a slip, and fall, a dog bite, defective products, or a car accident, you could have a claim for the following:
Pain And Suffering
This monetary payout is usually to compensate for a decreased quality of life as a result of one's physical, mental, or psychological injury.
For example, say that before your accident, you were a runner or sports enthusiast, but your physical injury means you are confined to a wheelchair. You may not be able to enjoy the quality of life you once had, which could lead to depression. You are entitled to monetary compensation for this.
However, this is a difficult claim to quantify. So, if you wish to claim pain and suffering, it's always best to consult personal injury lawyers.
Past And Future Medical Costs and Attendant Care Costs
Past medical costs are a claim for actual medical expenditures incurred after the accident. For example, this includes medical expenses not covered by OHIP from your stay in the hospital, medication, and treatment from physiotherapists, chiropractors and other healthcare providers not covered by OHIP.
Future medical costs include the anticipated cost of ongoing and future medical treatment required after a case is settled. These may include physical therapy, massage therapy, the cost of a psychologist and ongoing medications.
When seriously injured, many cannot care for themselves for a period of time. When this occurs, there will be a claim for the cost to have someone provide attendant care services for the injured person, such as helping them with personal care, household chores, food preparation and other services needed to help them live independently.
Past And Future Loss Of Income Or Earning Capacity
When you are injured, you may not be able to attend work while you recover. Sometimes, depending on the severity of your impairments and the nature of your work, you may not be able to return to work again.
If you find yourself in this situation, you may have a personal injury claim for the loss of your wages until your case is resolved and your loss of future earning capacity. In other words, you may be entitled to compensation for what you would have earned in the future had you not been injured.
The Statute Of Limitations For Injury Claims In Ontario
One of the many reasons you should consider hiring an Ontario personal injury lawyer is because of the limitation period to bring an injury claim established by the Limitation Act of Ontario. This statute essentially sets out a time limit after the accident, during which you are able to file a lawsuit.
In most cases, the time limit for an Ontario personal injury claim is two years from the date of the accident. There are some exceptions to this limitation period, so it's important that you are aware of and comply with the applicable limitation period.
It's also important that you act fast once you have sustained an injury. This is because the limitation period starts running from the date when you sustain the injury or, in some cases, from the date the injury first comes to your attention.
Then, within the two years, you will need to call a lawyer in Ontario to assist you with gathering enough evidence to file a lawsuit and prove your case at trial.
If you fail to file your lawsuit within two years, your claim will prescribe, and you will likely no longer have the right to sue for damages.
The Personal Injury Claims Process
The process usually starts with a call to your lawyer. Your lawyer will collect information from you about the circumstances of the incident. They will then collect liability evidence to help prove who is responsible for the accident. In some situations, you may not know who the at-fault person is. Your lawyer will assist in locating all at-fault parties.
Your lawyer will also ask you about your health and life before the accident. They will then ask what accident-related injuries you have and how they have impacted your life since the accident. Your lawyer will then begin to gather evidence, such as medical records and medical reports to help prove that you are entitled to monetary compensation.
After your lawyer has gathered the information needed to prove your claim, they may reach out to the Defendant's insurance company for a settlement offer. Although most cases settle, each case is unique and should only be settled when ready. For example, if your injuries have not stabilized and it is not known what impact the accident will have on your future, it may be unwise to settle. It also takes time to gather all of the information needed to prove a personal injury case. Often, it is only a good idea to try and settle your claim when most of the evidence needed to prove your case is ready to be presented to the insurance company. This helps to increase the amount of the settlement, and if the settlement negotiations fail, your case will be ready for trial.
An experienced personal injury lawyer will help you to understand when it is the appropriate time to try and settle your claim.
What To Include In Your Personal Injury Claim
This will depend on the person making a claim, as each claim is unique. Ultimately your personal injury claim is about understanding who you were before the accident, how the accident has changed your unique life and how to prove that you are entitled to fair compensation for those changes.
For example, if a retired person is injured, they may not have a past and future income loss claim but could have a very significant future care claim.
If a person suffers a bad fracture that over time healed well, they may not have a future medical costs claim but could have a pain and suffering claim for the years of pain while it healed.
A good personal injury lawyer will take the time to get to know their client and how the accident has impacted their life. They will then gather all the information and evidence needed to build and support your unique claim, whether your claim was caused by medical malpractice, a dog bite, a car accident or a slip and fall.
Why Hire A Personal Injury Lawyer?
There are many complicated processes and procedures when it comes to personal injury law. Plus, there are strict time limits that require compliance. These are all aspects that may be difficult for a layperson to deal with at the best of times, let alone after having sustained a severe injury.
That's why when it comes to personal injury law in Ontario, it's best to reach out to qualified lawyers. Some of the top reasons to hire an attorney are:
They deal with the insurance companies and the paperwork, so you do not have to.
They handle the legal issues of your claim, so you can have peace of mind and focus on healing.
They guide you through the claim process and protect your legal interests every step of the way.
They help you access qualified doctors and treatment providers
They work hard to ensure you receive fair compensation via a settlement or in court
Final Thoughts
An injury case is not an easy task to handle on your own. So, to avoid losing out on fair compensation, be sure to contact our personal injury law firm today and set up a consultation.
The law is complicated, but we are happy to assist!