Motorcycle accidents are extremely traumatic experiences. Plus, motorcycle accident victims may have the added stress of severe injuries, medical bills, and having to take time off of work. So, when should you call a motorcycle accident lawyer?
If you have been injured in a motorcycle accident, lodging a claim with an insurance company or having to fight your case in court is the last thing you need to worry about. That's why it's best to approach a personal injury lawyer soon after your accident.
By consulting the right personal injury lawyer, you can ensure that any motorcycle claim you may have is handled with ease.
So, if you're a motorcycle rider and you've suffered injuries, maybe lost wages, and you're looking for a fair settlement, then here's what you need to know.
When Should You Call A Motorcycle Accident Lawyer for Legal Help?
You may have suffered serious injuries due to a motorcycle accident and be unsure as to whether you have an insurance claim, a legal claim, or both. If this sounds like you, then you should consult an accident lawyer as soon as possible.
If a loved one or a family member has been fatally injured in a motorcycle accident, you may have an accident benefits claim as well and a lawsuit against anyone at fault for the death.
Below we look at some indicators as to when you may want to call a motorcycle accident lawyer.
You Have Suffered Severe Injuries
Victims of motorcycle accidents can suffer extremely serious injuries. These injuries have the ability to completely change your life.
For example, you may not be able to carry out the same work as you did before the accident. You may suffer from depression or PTSD and therefore need professional medical assistance. Or, you may have hundreds, or even thousands, of dollars worth of medical and rehabilitation needs that you can't afford to pay for.
This is all stressful enough. By hiring a motorcycle accident lawyer, you can take some of the stress off your shoulders. Your lawyer will take care of any insurance or legal claims you may have while you rest and heal.
Your Severe Injuries Have Led To Disability
Some motorcycle accident injuries are so severe that they cause permanent injuries or disability. This is a sudden and overwhelming change to your life and you may need help navigating it.
In this instance, you are entitled to compensation. This compensation would ultimately account for the way in which the disability has affected your life.
In other words, it could be compensation for salaries and wages you are unable to earn. Or, you may require financial assistance for ongoing treatment related to your injury.
With an experienced legal team to pursue compensation on your behalf, there is no reason why you can't financially recover from the motorcycle accident.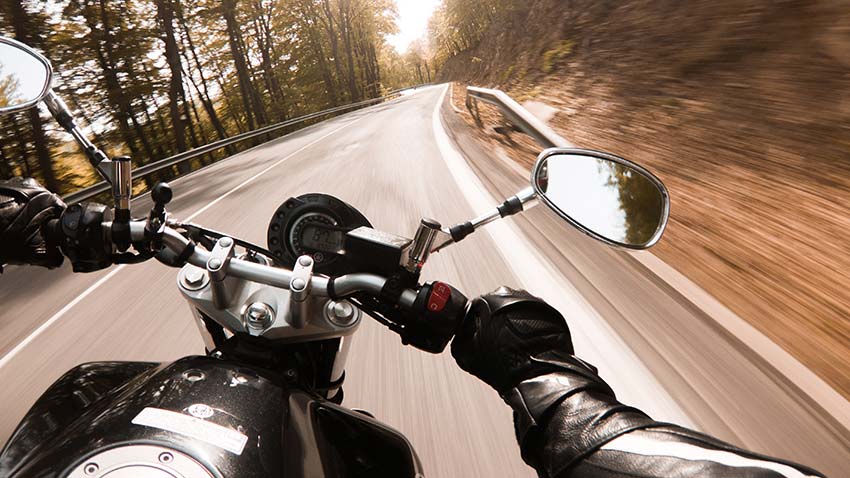 The Insurance Company Tries To Reduce The Compensation They Pay You
Some insurance companies are very aggressive and will try to avoid paying you maximum compensation. This usually happens when injured victims approach insurance companies without legal representation.
Sometimes, insurance companies try to paint motorcycle riders as the cause of the accident. They then use this tactic to try and adjust your compensation to account for your 'negligence'.
So, if at any point your insurer tries to reduce your payout, it may be time to approach an experienced motorcycle accident attorney. Your accident lawyer can then gather evidence to ensure that your case is handled properly and that you are paid the right amount of compensation.
The Insurance Company Denied Your Claim
Insurance companies can even deny your claim completely. In this situation, it is essential that you seek legal help immediately. A motorcycle accident lawyer will ensure that you are aware of all your legal options and you can take then legal action if necessary.
It's important that you act quickly. If the insurance company denies your claim, it is a far longer route to receive your compensation and you do not want to delay matters further and risk losing any vital evidence or information.
You Have Missed Many Days Of Work
After a motorcycle accident, it's not uncommon for victims to miss a few days of work. You may be in the hospital or recovering at home. But, if you have missed more than a few and your employer is now giving you time off without pay, you should contact an attorney.
A professional attorney has years of experience when it comes to fighting for damages for loss of wages. So, if your injuries have led to unpaid time off of work, hire a motorcycle accident attorney to ensure that you don't suffer financially and that your job is secure while you recover.
You Don't Know Who Is Responsible For The Accident Or Think Someone Else May Be Responsible
Motorcycle accidents happen in an instant. And sometimes you are unconscious and unaware of exactly what happened and whether there was more than one party involved. In many cases, there is.
But, it may be difficult for you to remember the description of the other vehicle or know who the other driver was. All this information is vital to a successful and strong insurance and legal claim.
So, if this is the case, it is important that you contact a motorcycle accident attorney to investigate whether there were other drivers or other vehicles involved in the accident. Again, do this as soon as possible so that the claim can be dealt with quickly and efficiently.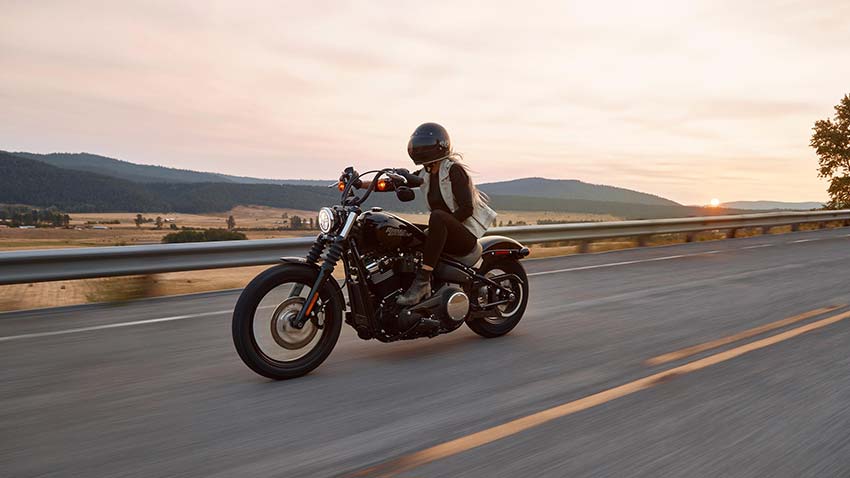 Why Should I Call A Motorcycle Accident Lawyer?
Now that you know when you should contact an attorney, let's take a look at all the reasons why and how the motorcycle accident attorney can assist you.
Evidence Can Disappear Quickly After A Motorcycle Accident
The nature of motorcycle accidents means that it's relatively easy for evidence to disappear. For example, witnesses may leave town or become difficult to reach. Or, sometimes, companies record over surveillance footage that captured the incident.
That's why as soon as the incident occurs and as soon as you can, you should contact an attorney to assist you with your motorcycle accident claim.
The motorcycle accident lawyer can then assist in investigating the matter by visiting the scene, interviewing witnesses, and assessing any available footage.
By gathering all this evidence early on, you can rest and recover from your serious injury knowing that your lawyer will take care of your claim.
Legal Deadlines Apply To Motorcycle Accidents
It's important to know as a motorcycle driver that if you are injured in a motorcycle crash and you wish to recover damages, there are important time limits that require compliance.
The general rule when it comes to most claims is that you have two years from the date of the accident to file a lawsuit against the driver or drivers who crashed into you.
However, every general rule is not without its exceptions and it's important to note them. These exceptions have the ability to extend or shorten your time to seek compensation.
That's why it's important to approach personal injury lawyers who are well aware of these deadlines. But no matter the time period, it's best to always approach a motorcycle accident lawyer soon after the motorcycle crash to have matters settled efficiently.
There Are Many Steps To Navigate And Develop A Strong Personal Injury Claim
There are several steps that a motorcycle accident lawyer will take to build a strong and successful lawsuit. These include:
Obtaining your medical care records and reports, the police report, bills, and other documentation.
Working with an accident reconstruction analysist.
Calling up medical experts, economists, actuaries, and any other necessary experts.
Making sure to get an understanding of your correct prognosis for any future medical care needs.
Some of these reports and accident details take a long time to get. A police report, for example, could take months depending on whether the police officials have completed their investigation.
So, like many of the other aspects that go into filing a motorcycle crash lawsuit, it's best to start looking for a law firm as soon as possible. That way, you can ensure your compensation is paid out.
Motorcycle Accident Lawyers Can Manage Communications With The Insurer
The last thing you want to do after a serious accident and while you're in the middle of your recovery is deal with insurance companies. That's why personal injury lawyers do this on your behalf.
Plus, a lawyer knows exactly what tactics insurance companies try to use to lower your payout. Often, they may try to devalue your claim by stating that you were negligent. Or, the insurance company may try and dispute the severity or the cause of the injuries you sustained in the accident.
A passionate lawyer involved in your case, however, will ensure this does not happen. They will do whatever it takes to make sure you get the fair compensation you need to cover your damages.
That way, you can focus on recovering from your injuries while your personal injury lawyer attends to your financial recovery.
When there is more than one party involved in the accident, your personal injury lawyer will also assist with negotiating and liaising with the other driver's insurance company. This can sometimes be a difficult task, which is why it's better to have a lawyer do this on your behalf.
Your Motorcycle Accident Lawyer Can Represent You In Court
Personal injury lawyers don't only deal with the paperwork behind recovering your damages. They are also able to represent clients in the courtroom before a judge or jury.
While members of the public can represent themselves, this is not advised. There are many procedures and time limits that require strict compliance. Further, there is a certain way to address the judge and argue a matter.
Therefore, to ensure you get the best results, it's in your best interests to consult a lawyer.
Motorcycle Accident Attorneys Can Work On A Contingency-Fee-Basis
Personal injury lawyers know that motorcyclists tend to be in a tough financial position after a motorcycle crash. Often you may be faced with medical bills for the medical and rehabilitation needs you require as a result of your injuries and a law firm understands that you don't need any added stress.
That's why, when injured victims approach our law firm, we offer a free consultation in which they receive a free case evaluation.
Once the attorney has decided to take on the case, this attorney client relationship will be on a contingency fee basis. This means that you will receive free consultations and free legal assistance without paying any fees.
Only once you have won your case will we take a percentage of the damages awarded for our time and free consultations.
Final Thoughts
If you have suffered injuries as a result of a motorcycle accident, it's best to seek legal advice as soon as possible.
That way, you can focus on recovering and know that your case is in the right hands. There is no need to let motorcycle accidents financially destroy you. And there is absolutely no reason you should suffer as a result of someone else's distracted driving!
Set up a free legal consultation with our team today. Our practice areas include all your personal injury needs.