Accidents can happen on the water just as they can on land. And when boating accidents occur, you may find yourself wanting legal representation.
Do you need a lawyer after a boating accident? We delve into the facts about boat accidents and the law in the guide below.
Causes Of Boat Accidents
Just like automobile accidents, there are many potential causes of boat accidents. However, these are six of the most common reasons boat accidents occur.
Operator Negligence
Operator negligence means that the skipper and crew did not follow the correct procedure for the handling of the vessel. It could also mean that they are not competent.
Transport Canada mandates that all motorboat operators show proof of their competency.
When proof of negligence or incompetence is found to be the cause of a boat accident in which you were injured, your boat accident lawyer will easily be able to build a case for you to recover compensation for the injuries you have suffered.
Inclement Weather Conditions
Inclement weather conditions are another one of the most common causes of boating accidents. The weather can quickly turn, and when caught in a storm, it can even hinder a rescue attempt.
Drug Or Alcohol Use
Alcohol consumption impairs one's motor skills, concentration, and reasoning. Drinking while skippering a boat often leads to misadventures on the water.
It's an offence under the Criminal Code of Canada to operate a boat when impaired by drugs or alcohol. The penalties are as severe as those for a person who drinks and drives.
Poorly Maintained Vessels Or Equipment
A poorly maintained vessel is another big factor that can contribute to a boating accident. Every boat owner is responsible for the upkeep of their pleasure craft. A lack of seaworthiness can lead to system malfunction and breakdown, increasing the risk of an accident or collision.
Mechanical Failure
Mechanical failure is a common reason for accidents on the water, for boats as well as personal watercraft like jet skis and other pleasure crafts.
It can happen at any time, although it's less likely if the boat or craft has been regularly maintained to keep it seaworthy.
Inadequate Safety Training And Procedures
In the event of a serious boating injury or accident, it's vital to follow specific, safety measures and procedures.
If the skipper and crew have had inadequate training in safety procedures, a minor incident can turn into chaos, very quickly.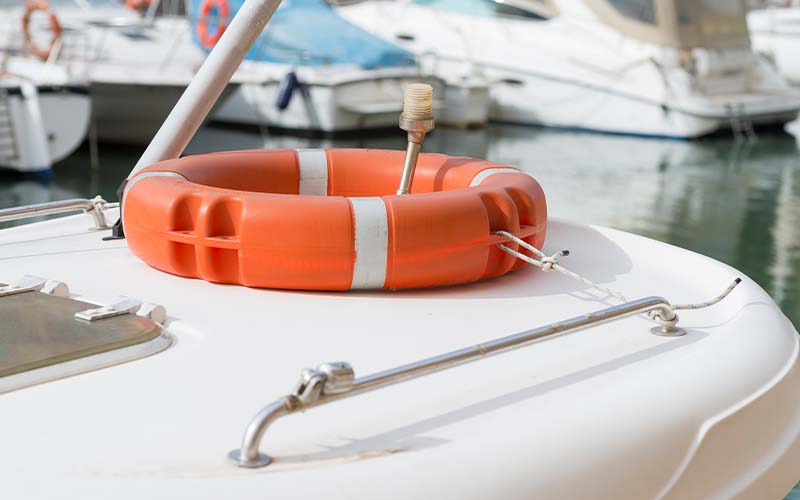 Types Of Injuries Commonly Associated With Boat Accidents
Cuts, Bruises, And Scrapes
Cuts, bruises, and scrapes are common with minor boating accidents. They are not a strong enough cause for personal injury claims unless accompanied by one of the other injuries mentioned below.
Broken Bones
Broken bones are more likely to occur in accidents on boats that involve a collision with another vessel. Although not as serious as some of the injuries listed below, they can be a cause for civil claims.
Spinal Cord Injuries
Spinal cord injuries are only usually likely in very serious boating accidents. This type of injury can have devastating effects on your mobility and quality of life.
A spinal cord injury sustained in a boating accident where you were a passenger, means you have a good chance of winning a personal injury case.
Traumatic Brain Injury
Like spinal cord injury victims, traumatic brain injuries can leave you severely impaired. These types of injuries are grounds for pursuing a personal injury case and claiming damages to compensate you for your losses.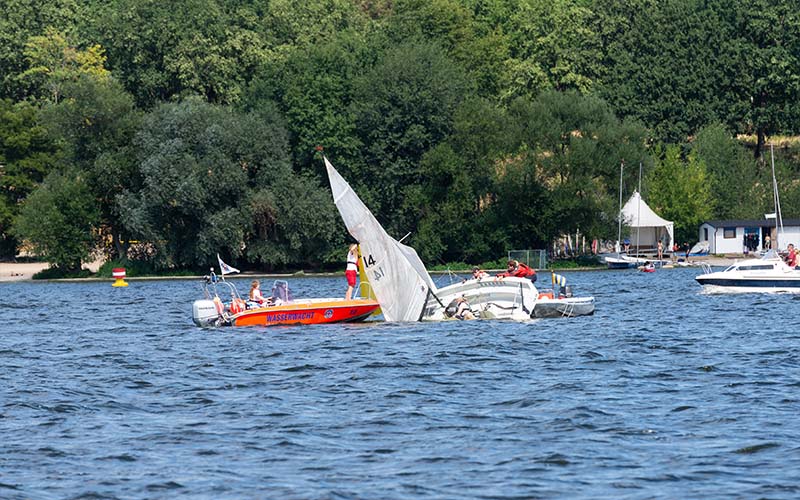 What To Do After A Boating Accident
If you are involved in a boating accident in Canada, you must do the following:
Stop and identify yourself, your vessel, your home port, your ports of origin, and your port of destination, to the captain/skipper of the other vessel.
If necessary and safe to do so, assist the other boaters and their crew.
If both vessels are damaged and/or people on board are injured, use the radio, horn, or a flare to signal for help, and make your location known. There may be a vessel in the vicinity that can come to your aid.
If the nature of the boating accident means that you and your crew/passengers have no option but to abandon ship:
Ensure that you and all crew and passengers are wearing life jackets or personal flotation devices (PFDs).
Confirm that everyone is present and ready, before jumping off the vessel.
If possible, jump to the windward side of the boat, and swim away from the craft as quickly as possible to prevent being hit by it once in the water.
Once you have gotten to safety:
Report any serious injury, or any fatality, to the local law enforcement agency.
If the seaworthiness of either vessel has been compromised, or damage exceeding $1,000 has occurred, Canadian law requires you to file an accident report with the local authorities.
Why You Need A Boat Accident Lawyer
Have you been involved in a boating accident and been injured, or lost a loved one to a boating accident?
You may be able to sue the owner/skipper of a boat that was involved in an accident that led to your injury or a loved one's death for damages. The financial damages you claim will help to address your medical expenses.
Personal injury lawyers can help you to make a case after any type of accident, including boat accidents.
Get An Experienced Personal Injury Lawyer As Soon As Possible
Personal injury law firms and lawyers can help with all types of claims after being injured in a boating accident. But ensure that you consult an experienced boating accident personal injury lawyer as soon as possible after such an accident.
In Ontario, there is a two-year limitation period to file a claim that applies from the time of the accident. The sooner you do so, the sooner your attorney can work with you to get everything you need for building a case.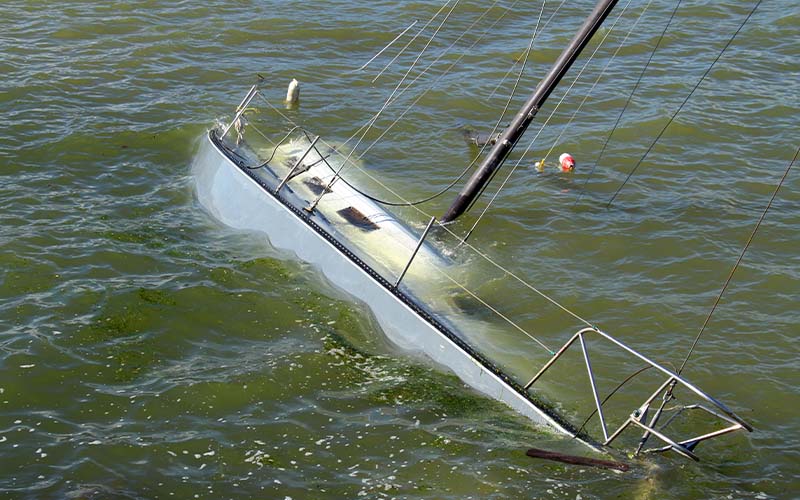 Final Thoughts
A serious boating injury, collision or accident at sea can be every bit as harrowing (in some ways even more so) than motor vehicle accidents. Besides emotional trauma, a serious boating accident injury can lead to significant financial losses.
But with our legal services, you will get the help you need and deserve. Contact us today for a free consultation with the experienced boating accident and injury lawyers at Fosters Law Firm.